About Siouxland Interdenominational TEC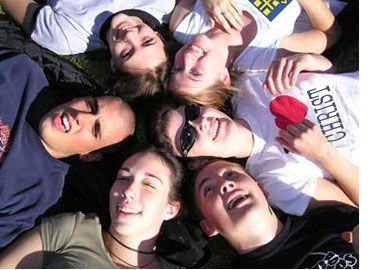 Are you a Parent or a Pastor? Here you will find information about Siouxland Interdenominational Teens Encounter Christ. If you find your question has not been addressed, feel free to contact any member of the TEC Council.
TEC is meant to be an interdenominational, Christ centered, relationally styled experience in Christian community for teenagers. Through the formation of leadership teams made up of adults and teen peers, the retreat weekends and various forms of follow-up provide opportunities for youth to grow in personal faith and to express a corporate faith in witness and service to others.
TEC is an expression of the desire of participating congregations to offer a culturally relevant and encouraging exposure to the journey of faith. Teenagers have the freedom to consider their commitment to Christ and His church in a loving, attractive way. Based on scripture, empowered by the Holy Spirit, and surrounded by prayers, the TEC community can bring evangelism, revitalization, and discipleship into the lives of youth, spreading to their families, congregations and communities.
Many congregations have realized a definite increase in youth involvement as a result of the TEC program.